So your in the Moorings Bar in Portmagee for you're tasty meal and pint (or tea) when all of a sudden Mark Hamill lands in! What are the chances!
Mark Hamill At The Moorings Bar Portmagee, Kerry
To the unsuspecting crowd, and owner Gerard Kennedy, Mark Hamill walks in to try his hand at pouring Ireland's iconic drink; Guinness. Have a look at the excitement below!
Gerard and the team have been at the heart of Star Wars excitement since filming began in 2014. Scenes from Star Wars: The Force Awakens and The Last Jedi were shot on nearby Skellig Michael. The Moorings bar is located in Portmagee, a picturesque village and harbour that acts as the gateway to Skellig Michael.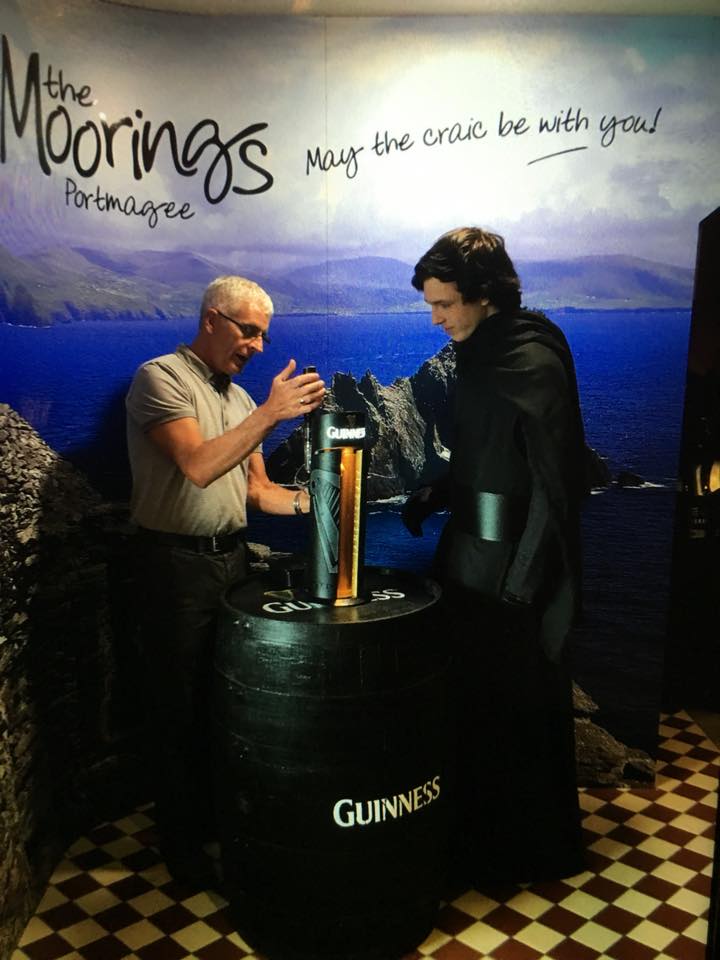 When visiting Kerry, its definitely worth a visit to the Moorings. Not only can you get some tasty food but you can do the "Pint" challenge; "Pour Your Own Pint Like Mark Hamill"