In Star Wars: The Force Awakens we caught a glimpse of the Skellig Islands. This stunning landscape represented the home of Luke Skywalker on the fictional planet of Ahch-To.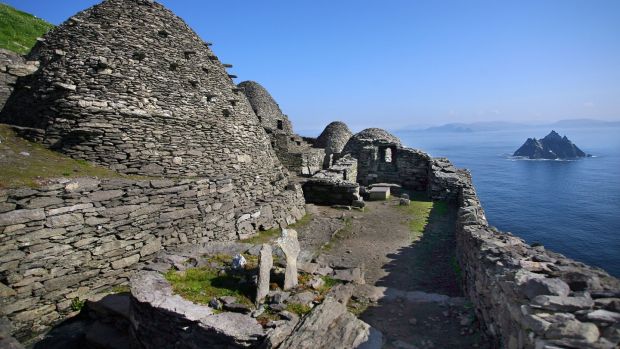 Skellig Michael acted as the backdrop to the final scene in The Force Awakens. Fans may have noticed beehive shaped stone structures on the Island. These important archaeological structures are 1000s of years old. Originally they were the home of devout monks that lived on the Island in the 6th century.
To safeguard the original beehive structures, 8 replica huts were built in nearby Ceann Sibéal on the Dingle Peninsula. This created lots of excitement in the nearby village of Ballyferriter.