Locals in Inishowen, Donegal were delighted when they opened their local newspaper on the 31st of May to a big thank you from Lucasfilm.
Lucasfilm Thank Malin Head Locals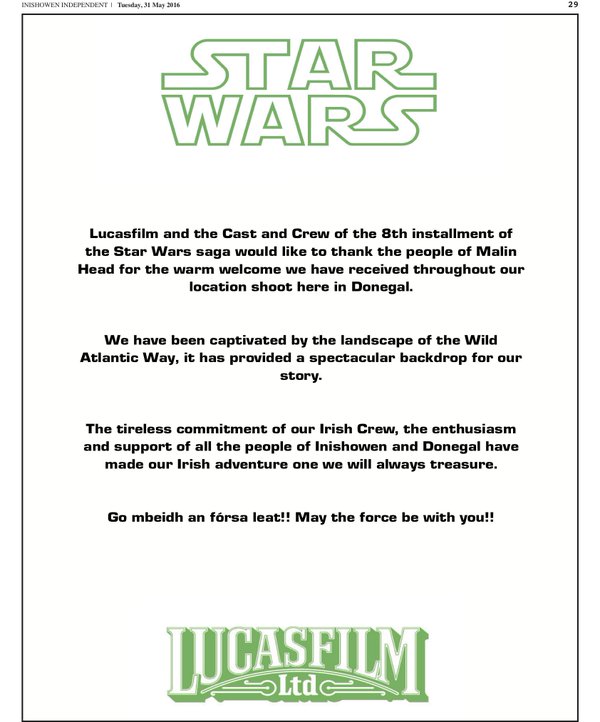 The rumour mill had gone wild in Inishowen since the heavy presence of security at Malin Head. Many had strong suspicions that filming had taken place following the construction of what looked a lot like the fastest ship in the Galaxy. The newspaper release gave locals and fans the confirmation that many wanted. It was proof scenes from Star Wars: The Last Jedi were shot on the Inishowen Peninsula.
Residents in Donegal weren't the only ones to get a nice surprise in the local newspaper. Lucasfilm extended there thanks to other stunning film locations along the West coast from Kerry to Cork.