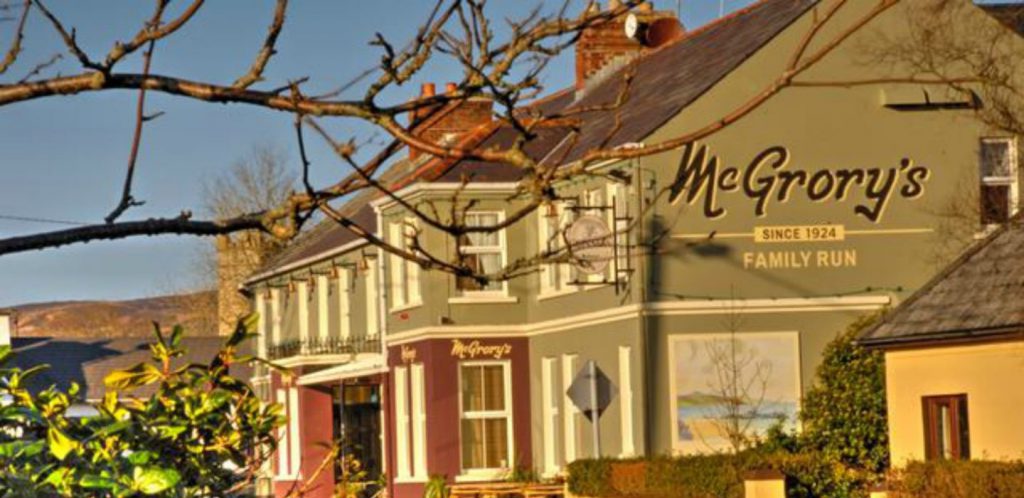 What do you get when you mix traditional Irish music with the Star Wars anthem… an epic Wrap Party. 
John D. Ruddy, a local musician, actor and writer, heard on the rumour mill that Star Wars The Last Jedi might be filming in Inishowen. So like any true fan he made his way to Malin Head in the hopes of seeing some of the cast or film set.
What he did capture was an image of the Millennium Falcon along the Malin Head coastline, see above. Little did he know when he took this picture he would soon be playing a gig for the cast and crew during there wrap party.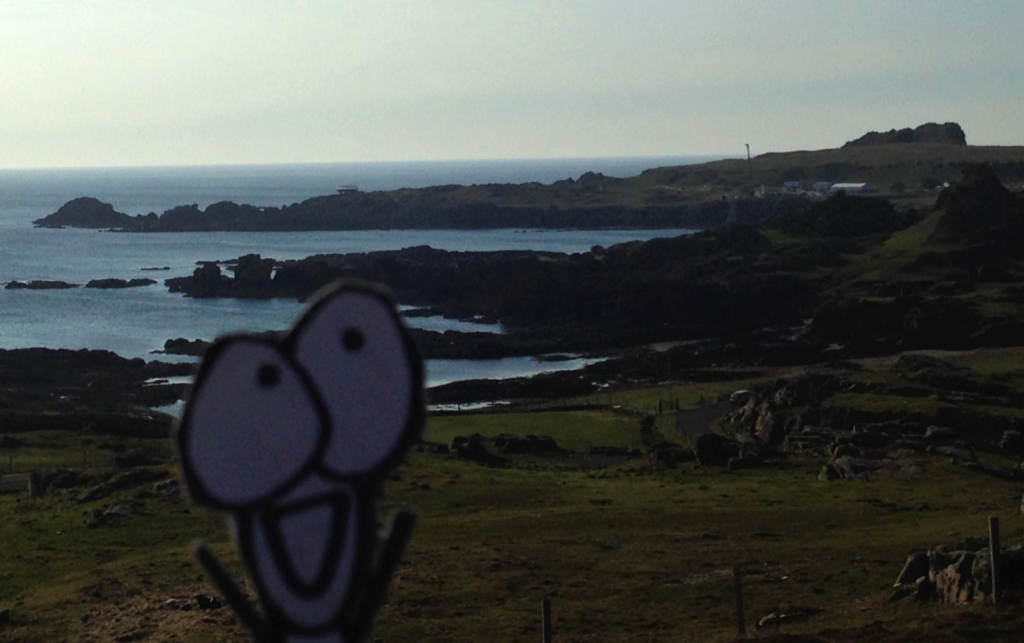 Millennium Falcon Set at Malin Head~ Image: John D Ruddy
Meeting Daisy Ridley in McGrorys, Donegal 
Arriving at McGrorys at 10pm John recalls that initially the venue was quiet, which he described "all changed with the arrival of Daisy Ridley, Rian Johnson and crew". John recalls that the atmosphere was; 
"just amazing and absolutely electric" and that "director Rian Johnson was sitting across from me the whole evening" and at one point everyone "including the cast were dancing".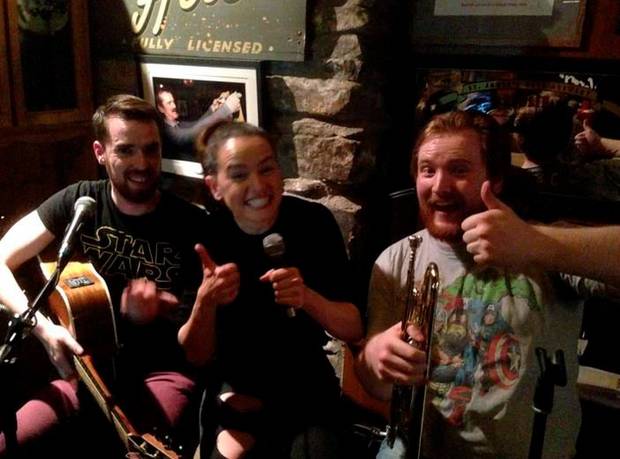 Halfway through the set, John asked Daisy Ridley in proper Donegal fashion;
"Could I be while cheeky and ask you to get in for a photo". John described how Daisy "posed with the microphone" and was "very down to earth".
After playing for four hours the band thought it only proper to end with a bang! Led by John on Trumpet, they played the Star Wars Theme tune, unsurprisingly the "whole crowd loved it and sang along".